Remote Patient Monitoring
RPM is a new profit center for your practice. It's so important to CMS they make it easy to get reimbursed at favorable rates plus treat it as a heavily weighted MIPS element. We think of it as "Medicare e-Concierge," it's that good. You can now treat your chronic patients without them travelling to your office. Imagine how good they will feel about you?
Moreover, with patients cancelling appointments and you limiting your office visits, how else will you make up the cash flow problem?
If you are considering Remote Patient Monitoring, let us show you how to get started.
Diabetes Management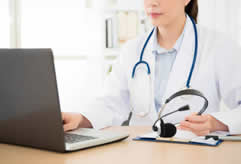 Diasyst
Diasyst emerged from decades of collaborative research at Emory University/Healthcare, the Atlanta VA Medical Center, Georgia Tech, Grady Memorial Hospital, and other top clinical institutions. The Atlanta-based company was founded in 2015 after demonstrating safety and efficacy in its approaches, and further studies are ongoing.
Who We Help
Providers
Employers
Payers
Patients
More Exciting Technology Coming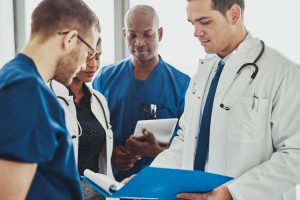 Check back to see what new Health Care Technology we have to offer.
Cyber Insurance & Cybersecurity Prevention
The Healthcare industry is increasingly vulnerable to cyber-attacks, resulting in patient safety issues as well as costly losses and mitigation. To offer our insureds the most comprehensive cyber insurance available plus industry-leading cybersecurity protection, Positive Physicians has partnered with Coalition, the world's first Active Insurance provider designed to prevent digital risk before it strikes. Coalition is revolutionizing the cyber insurance space by combining best-in-class insurance coverage with state-of-the-art cybersecurity monitoring to prevent issues before they occur.
A Different Approach
At Health Care Technology Solutions we believe the spirit under which your company or practice was formed is a vital part of its future growth. We are here to help you continue that growth.
Unique Solutions
Though our services are divided into basic areas we treat all our clients as individuals and don't think a one-sized-fits-all solution will work. We'll help you develop a customized plan to your unique position.
Quality Over Quantity
We believe in honoring the unique personalities and culture of your business. We want to help you take your business into the future with success beyond your wildest dreams.
Chuck Marlin
President & Founder
Healthcare Technology Solutions