Turn Key Remote Patient Monitoring System
Designed for Seniors; Invaluable for Providers
VitalTech's integrated platform of medical devices called VitalCare monitors and tracks patient vital signs in real-time, pushing data to medical care teams remotely, keeping patients and their family members actively engaged in their care. Practices schedule calls, record e visits, track emails, and make phone calls from VitalCare. VitalCare records all information, including video calls, and produces the supporting documentation for reimbursement. VitalCare is used by physician offices, hospitals, senior living facilities, and home health agencies. Our remote patient monitoring technology helps lower chronic care costs and improve outcomes
Click to listen to what a VitalCare using home health agency says about its impact on lowering their CHF readmissions.
Watch The VitalCare Introduction Video
Easy View, Easy Use
This layout is so easy to use, patients are happy to give you their data. Even on their smartphone, the images are clean and crisp. We pair up the Bluetooth device before shipping so set up is non-techie. And our support team likes working with seniors. Mix a monitoring device kit for each patient condition from blood pressure to weight control to CHF and everything in between. Our FDA cleared devices match perfectly with the VitalCare patient management platform. So easy for your staff to use, they will thank you.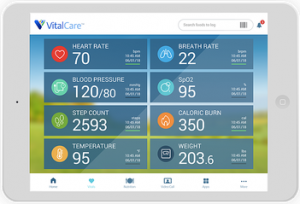 Digital House Calls
Imagine if 50% of your patients visits were done via video? 50 million people will be using telehealth in just 3 years. Busy, app loving, smartphone huggers want easy, convenient access. Seniors will no longer need transportation to your office for a simple check up. Start moving your staff in this direction by embracing Remote Patient Monitoring now. Gear up for the future with VitalCare's innovative video interface with visit recording documentation easing your reimbursement woes.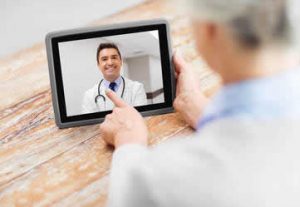 Knowledge is Power
Before you make that RPM patient call, you have the records live in an easy to read summary. All your preparation, emails, and calls are noted supporting your reimbursement filings. If they are compliant with your prescription for health, you know it and so do they. Only now they can't hide. Knowing you are watching and calling increases compliance. Compliance improves outcomes. VitalCare turns a chore into a profit center.
Patient + VitalCare + RPM= Problem Solved
Match a monitoring device kit that specifically meets your patient requirements. Blood Pressure + Pulse Oximeter in a convenient package is the basic kit. Add a Weight Scale or Thermometer or Glucometer or Spirometer. All FDA cleared and BLE compatible. Then implement RPM: Remote Patient Monitoring. Make the calls from your practice or use a chronic care management agency. Whatever works best for you.
Keep it simple. Go with VitalCare.